So first my new musical recommendation to those who like good music. Jens Lekman, the Swedish superstar to replace Stephin Merritt for hipsters now that he's become too famous. I've put four of his songs up at my Online Mixtape, one from each record I have of his (three are EPs, one is an LP). They're linked here for your lazy convenience.

"Black Cab" -- Maple Leaves EP
"If You Ever Need a Stranger" -- Rocky Dennis EP
"You Are the Light" -- You Are the Light EP
"The Cold Swedish Winter" -- When I Said I Wanted To Be Your Dog

All of these MP3 blogs that are popping up (I'm not one of them, as Carrie correctly notes) is a good enough reason for anyone to get 'em some high speed internet.

Next, a "Carrie" comic: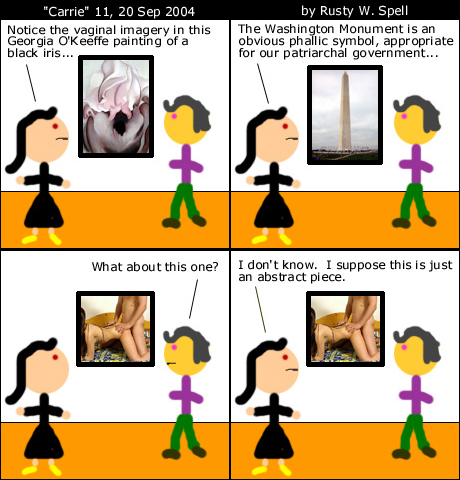 For those who don't look at our comments, here's a picture of Greedo shooting "Carrie" first, as Photoshopped by
Jason Bell
.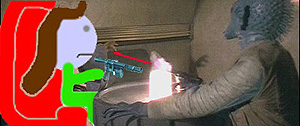 I suppose that's all, campers. Stay awful.